WIL-TORQ HYDRAULIC
POWER UNITS
AVAILABLE IN 8', 16', 24' LENGTHS
ELECTRIC OR DIESEL ENGINE
MAX. TORQUE (LOW GEAR) 11,200 FT-LB
MAX SPEED (HIGH GEAR) 76 RPM
RANGE 2-3/8" TO 6-/16" OD
GENERATION II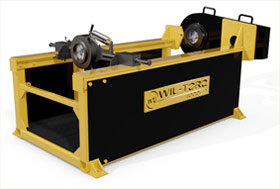 Wil-Torq 11000G2
Standard Unit
Tong and backup skid package powers at 11,000 foot-pounds; where the connection happens.
Prevent injuries whether torqueing up or breaking seized tongs.
High speed efficiently connects tongs to spin up faster.
Low speed connection provides power for the torque to tighten up or loosen.
Customize the motor on tongs to a higher torque value – up to 16000 foot-pounds.
Backup has 8 foot slide options for more convenience.
GEN II ADD-ON CAPABILITIES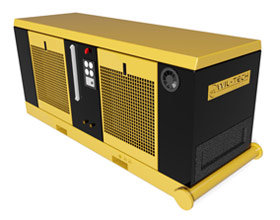 Wil-Torq Hydraulic Power Unit
G1 model is electric; mounted right on the skid.
Advanced Generation 2 model offers more flexible power options.
G2 is mobile; no need to worry about power sources in the field.
G2 diesel model can be put outside; run hoses and connections through a building.
Hydraulic G2 model boasts a modular design; customizable options from 8' to 24' and longer.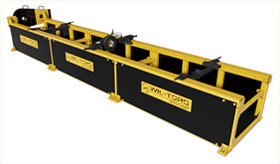 Wil-Torq 11000G2
Extension
Extend to up to 24 feet in 8 foot extensions.
Engineered to lego together on the ends.
Customized extensions built to accommodate longer lengths depending on length of tooling.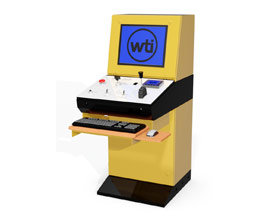 Wil-Torq Control Centre
Torque monitorin g levels displayed on screen in real time.
Remote controlled data center connects to laptop, fastened to the power unit via cables.
IQAN integrated software provides torque monitoring data and saves specs on internal computer.
Save or print pdf torque sheet that has all data graphed and documented for accuracy.
Unit runs from an office or other location within the facility to minimize dust collection.
Prevent over or under torqueing while having tongs right in front of you.
Efficiently spin tongs clockwise or counter-clockwise.