WIL-TORQ HYDRAULIC
POWER UNITS
AVAILABLE IN 8', 16', 24' LENGTHS
ELECTRIC OR DIESEL ENGINE
MAX. TORQUE (LOW GEAR) 11,200 FT-LB
MAX SPEED (HIGH GEAR) 76 RPM
RANGE 2-3/8" TO 6-/16" OD
GENERATION I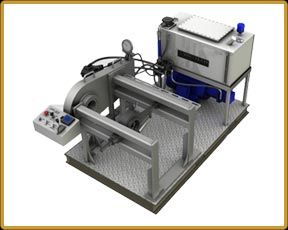 Wil-Torq GENERATION 1 UNIT
G1 model is an electric bucking unit; built for indoor operations.
Compact frame comes complete with state of the art IQAN torque monitoring system.
11,000 foot pounds of torque available to both make and break connections.
Two speed operation, and fast with a maximum speed of 76 rpm.
Individually inspected after fabrication; fully backed by a 1 year warranty.
Bucking unit annot be operated with G2 model or other similar models.
GENERATION II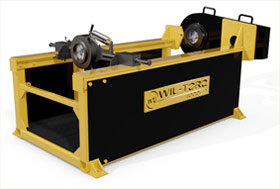 Wil-Torq 11000G2
Standard Unit
Tong and backup skid package powers at 11,000 foot-pounds; where the connection happens.
Prevent injuries whether torqueing up or breaking seized tongs.
High speed efficiently connects tongs to spin up faster.
Low speed connection provides power for the torque to tighten up or loosen.
Customize the motor on tongs to a higher torque value – up to 16000 foot-pounds.
Backup has 8 foot slide options for more convenience.